A school shooting in the Russian city of Kazan has left at least 11 people dead, reports say.
Most of the victims were children.
A teenager was detained after the attack at the school, located some 820km (510 miles) east of Moscow in the mainly Muslim republic of Tatarstan. Police have opened an investigation, but no motive has yet been established.
Tatarstan President Rustam Minnikhanov described the shooting as a "disaster" and a "tragedy".
Heavily armed police and emergency vehicles responded to the shooting at School No. 175 on Tuesday.
Footage shared on social media showed some children jumping from windows to escape as well as injured people being evacuated.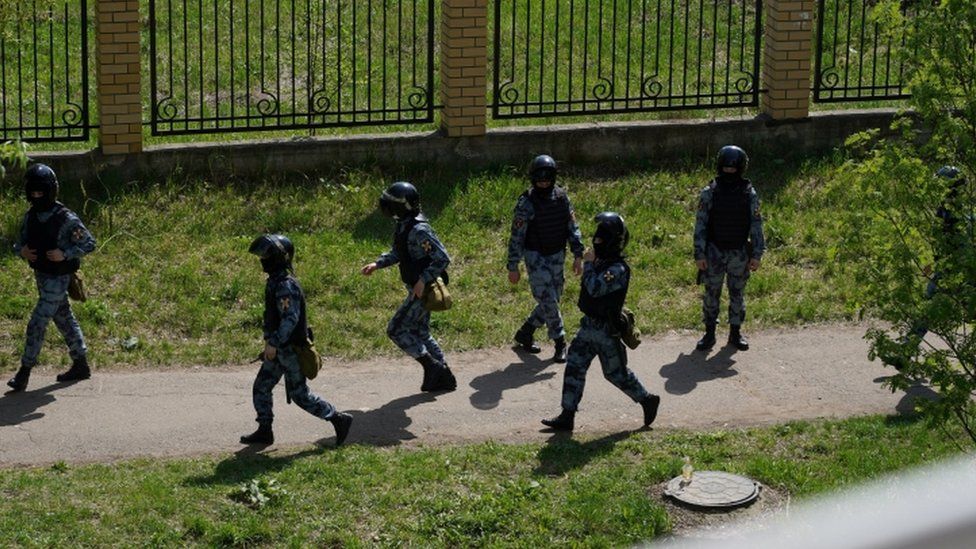 Reports initially said that there were two shooters, one of whom had been killed. But officials later said there was only one suspect.
Mr Minnikhanov told reporters outside the school that in addition to the fatalities, 12 children and four adults were being treated in hospital.
"The terrorist has been arrested. He's 19. He's a registered firearm owner," he said.
One video on social media captured a teenager lying on the ground apparently being detained outside the building.
Source: BBC News